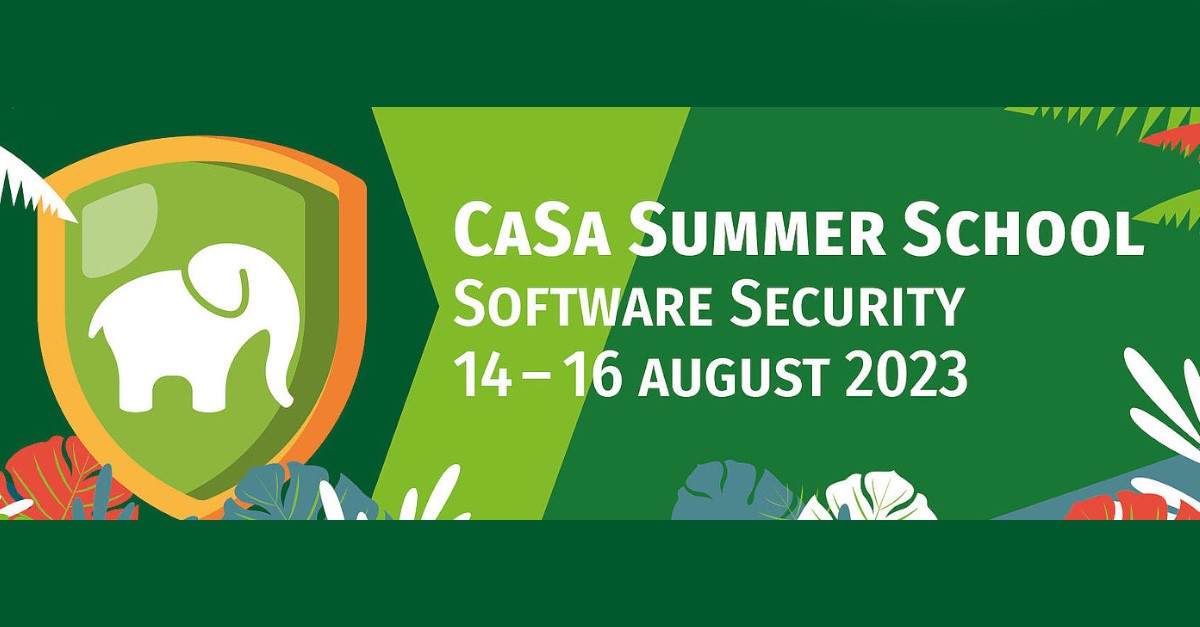 When:
August 14

–

August 16

,
CASA Summer School 2023
The CASA Summer School 2023 on Software Security covers topics in software testing, automatic vulnerability discovery, static program analysis, fuzzing, human factors of usable security and privacy, and advanced exploitation.
Software security is a complex and interdisciplinary field that requires knowledge in many areas. Therefore, the summer school brings together experts and students from computer science, software engineering, human behavior, and other related fields to provide a comprehensive view on the latest research and trends in software security.
The three-day program of the summer school includes keynotes from renowned researchers, working groups and tutorials, as well as social events. It provides an excellent opportunity for interested students to become more familiar with current research, trends, and opportunities in software security, gain hands-on experience, and network with experts in the field from around the world.
Cornfirmed speakers until now:
Eric Bodden (Paderborn University)
Helen Sharp (The Open University)
Mohammad Tahaei (Nokia Bell Labs)
Fish Wang (Arizona State University)
Andreas Zeller (CISPA Helmholtz Center for Information Security)
Verena Zimmermann (ETH Zurich)
Plus: Keynotes, tutorials/exercises, networking activities and much more!
The Casa Summer School is open to master students, PhD students, advanced bachelor students (close to graduation) in the area of IT security. Application deadline: 30 May 2023.